APPLICATIONS OPEN FOR THE INTERGRAF YOUNG TALENT AWARD
8 October 2019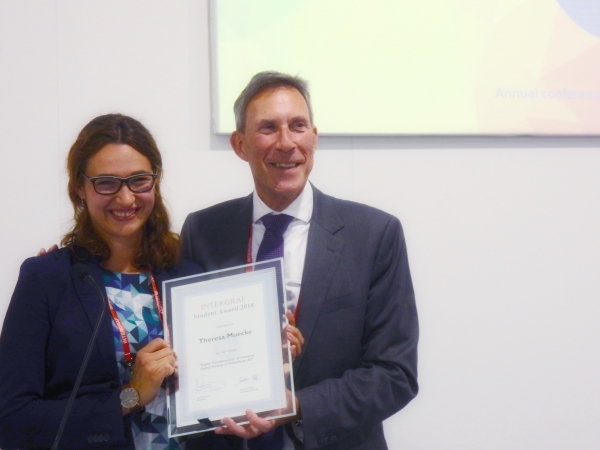 The Young Talent Award, is the award of Intergraf that is dedicated to outstanding work in the printing industry. Since its launch in 2017 the Intergraf Student Award has rewarded students that have produced excellent research, by encouraging and showcasing their work
This year, the Young Talent Award aims to creates a stronger link between the printing industry and its future workforce as well as encourage innovative ideas on specific topics.  The award is open to all students and young employees in the printing industry of maximum 25 years. The theme of the 2020 Awards is: 'Submit your idea on how to attract young people to the printing industry'.
The applicant is required to draft a 2-5 page summary of his/her work in English. The applicant can supply any other visual support he/she deems necessary to present his/her idea. Intergraf will select from amongst the received applications the most interesting and relevant one that should be shared with representatives from printing associations, printing companies as well as suppliers of the industry.
Application deadline for this year's edition is Wednesday, 15 January 2020. Please submit your application in English to Ms Beatrice Klose, Intergraf aisbl, Avenue Louise 130A, 1050 Brussels, Belgium or This email address is being protected from spambots. You need JavaScript enabled to view it..
We would be grateful if you could share the information about Intergraf Young Talent Awards with your network.
Contact: Alison Grace
{K2Splitter}