European Graphic Arts Hackathon 2021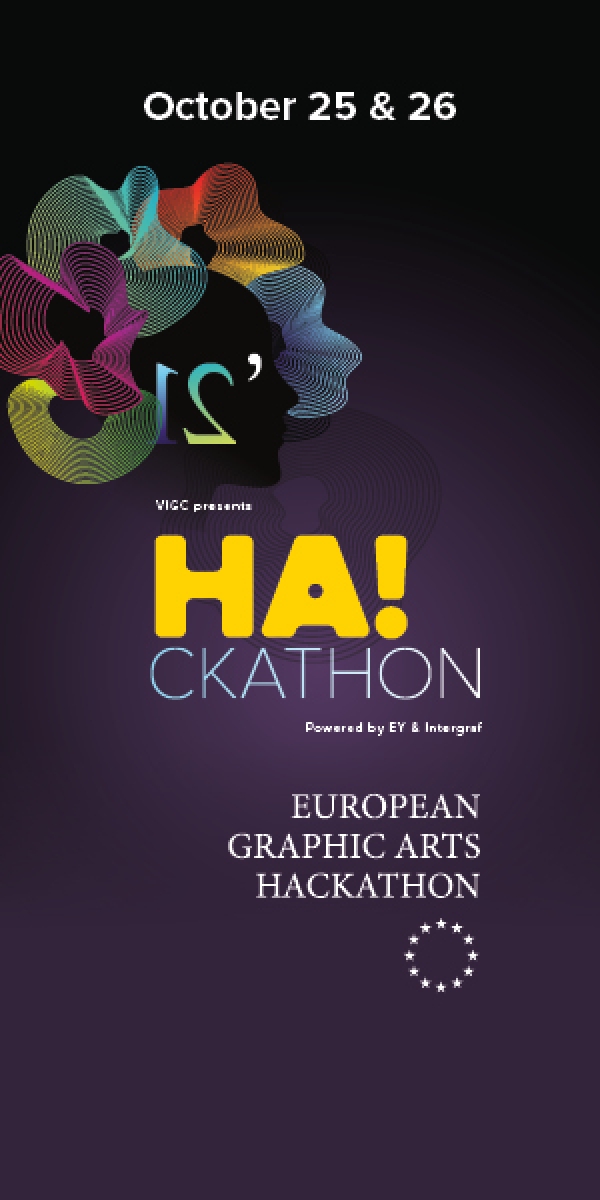 REGISTER HERE for the 2021 edition of VIGC's European Graphic Arts Hackathon!
This event is powered by Intergraf and supported by some of our members including AEPPI in Estonia, Grakom in Denmark, and KVGO in the Netherlands.
What is a hackathon?
A hackathon is a method of creative problem solving designed to boost disruptive innovation. The aim of this hackathon is to future-proof the graphic arts sector. All stakeholders are invited to contribute to the sector's most pressing challenges. The format is limited in time (24h-48h). Participating teams work on predetermined challenges towards new concepts, business models, and processes, going as far as possible to deliver tangible results.
Challenges this year include:
Commercial printing: How to reinvent the commercial print sector?
Packaging: How to create new added value for brand owners?
Labels: How to create new added value for brand owners?
Print in marketing: How could we use digital and/or measurable marketing to create value for the industry?
Industrial printing: How can leaving the beaten track create value for the graphic arts industry?
Publishing: How to create hybrid added value for publishing?
During the event, teams of startups, scale-ups, corporates, and students will have the opportunity to collaborate and create digital and innovative solutions relevant for the graphic arts industry. A diverse and dedicated team of experts and coaches will assist you during the process. After the hacking, teams will present their suggestion to a mixed jury of experts.
Why is a graphic arts hackathon needed?
The graphical sector is at a crossroads, with a need to give its future a new twist. Both internal and external challenges play an important role in this. Innovation and digitisation are linked to new products, services, and business operations.
Together with EY and the entire graphics industry, VIGC is joining forces to help shape the future of the graphics sector with highly targeted and innovative solutions. Future-proof graphic innovations regarding internal organisation, new services or products, and business models will form the basis of this graphic hackathon: Graphic communication enterprise of the future. How to future proof our industry?
How to register
Ready to contribute? Register now and gain exposure among various stakeholders in the graphic industry. Together we will shape the future!
More information