Intergraf General Assembly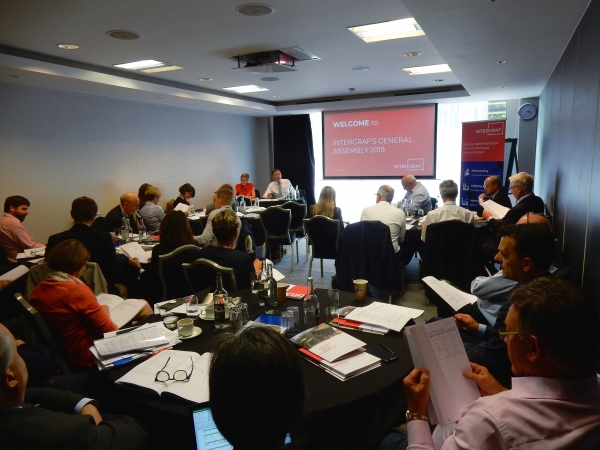 Intergraf's General Assembly 2022 took place in Stockholm on Thursday 19 May 2022. The 2023 General Assembly is scheduled to take place on Thursday 8 June in Riga, Latvia.
Intergraf organises a General Assembly every year in late spring/early summer. All Intergraf member associations are invited to attend this meeting, which is hosted each year in a different country by a different member. The purpose of the General Assembly is twofold. Firstly, to inform members about the work of Intergraf. Information about past and future work is communicated, as well as financial information about the association. Secondly, this event allows members to have direct input on the upcoming year and to decide/approve the priorities of the Steering Committee and the Board.
The General Assembly is held alongside Intergraf's Print Matters for the Future annual conference. This conference is attended by external participants and speakers, as well as Intergraf members, and is organised every other year in cooperation with the World Print & Communication Forum (WPCF), the global platform for the printing industry, of which Intergraf is a founding member and the Secretariat.
Contact: This email address is being protected from spambots. You need JavaScript enabled to view it.
{K2Splitter}