Print Matters for the Future 2023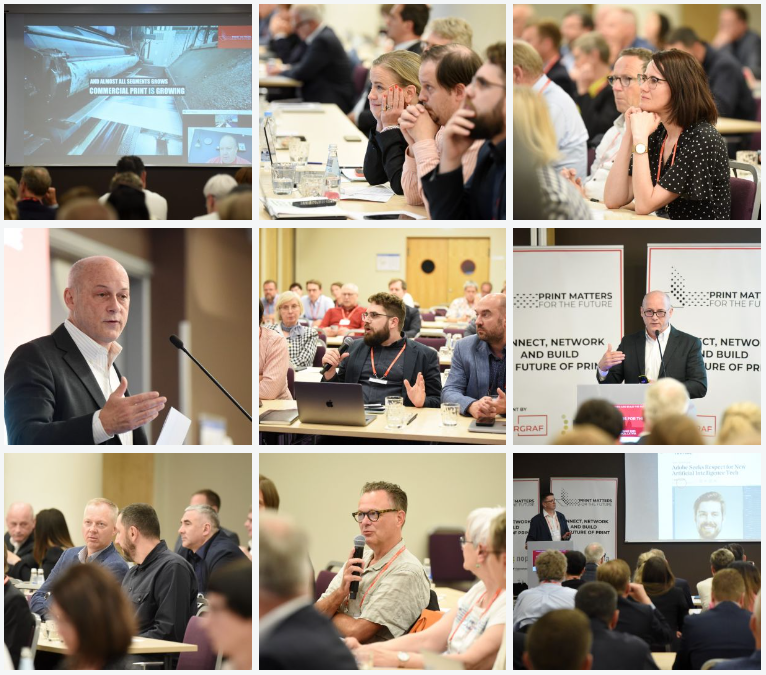 Print Matters for the Future conference - 9 June 2023
In 2023, Intergraf and the Nordic Printing Association (NOPA) joined forces to organise this event. The conference in Riga brought together industry experts from around Europe and North America to share insights and tackle common challenges faced by the printing industry. We facilitated connections between industry leaders so attendees could expand their networks while gaining valuable knowledge about the current state of play and tendencies that will decide the future of print. Participants heard the perspectives of printing experts, as well as received exclusive insights the latest developments in print market segments, carbon footprint, web printing, AI & how it can impact the graphic industry and so forth. We talked about market issues, strategy, environment, case studies from printers, publishers and much more. 
The event took place at Radisson Blu Latvija Conference & Spa Hotel, Riga. 
Speakers: 
Developments in different print market segments. Sean Smyth, Print & Packaging Consultant, Smithers, UK.
Case Study: Studiosus: Premium communication for a premium brand with premium customers. Challenges and opportunities of print and communication (from a customer's point of view). Boris Kochan, KOCHAN & PARTNER GmbH & Deutscher Designtag, DE.
Packaging & Packaging Waste and national initiatives regarding mineral oil. Christof Walter, Food Contact Manager, EuPIA, DE.
Case Study: The Bertelsmann approach to the carbon footprint. Mark Fabisch, Senior Director Environment, Bertelsmann, DE.
What is print's place in a digital world? Manon Lassaigne, winner of the 2023 Intergraf Young Talent Award, FR.
Web printing in challenging times. Johannes Helmberger, Managing Director, Niedermayr, DE.
The transformation from a family business to part of the most important printing group in Norway, Morten Gunnarshaug, CPO, Aksell AS, NO.
AI and how it can affect the graphic industry. Ivs Zenne, Docent, Art Academy of Latvia, LV.
An overview of current and prospective conditions in the U.S. print market, Ford Bowers, CEO. PRINTING United Alliance, USA.
What if innovation isn't part of tomorrow? Morten Reitoft, Editor, INKISH, DK.
Let's shape the Future of Print together!

{K2Splitter}