SecurityPrinters Banknotes+Identity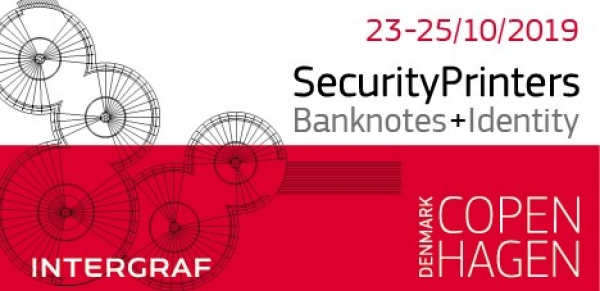 Intergraf has a dedicated team dealing with the security printing industry (banknotes and ID documents). The main activity of Intergraf's Security Printers Team consists of the organisation of the international 'SecurityPrinters, Banknotes+Identity', world-wide one of the largest events in this field.
SecurityPrinters draws on the vast experience and knowledge of a dedicated Committee of Experts, composed of senior banknotes and security documents professionals from the industry and law enforcement. Appointed by Intergraf, they overview the preparation and delivery of each conference and exhibition.
Further activities include:
Representing the interests of the security printing Industry at international level
Discussing new technologies, emerging markets, the situation of the fight against counterfeiting in the world, and any other industry-related subject
Publishing a branch specific magazine, Infosecura
Offering and industry specific certification scheme for security printers, hologram manufacturers and suppliers to security printers
2021 SecurityPrinters - Lyon
New products and solutions will be on show in +/- 100 exhibition booths at SecurityPrinters in Lyon on 24-26 March 2021. Our event offers the perfect setting for you to strengthen existing contacts around the globe, establish new ones, and develop productive partnerships.
You can find out more on the Intergraf Security Printers website: www.securityprinters.org
Contact: Simona Barbulescu
{K2Splitter}