Work With Us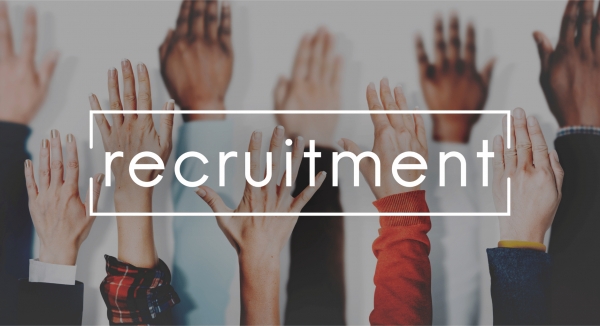 Marketing & Communications Officer
Intergraf, the European Association representing the graphic industries, recruits a marketing & communications professional for its event, Intergraf Currency+Identity. This exciting role within the event team would ideally suit a degree-educated individual with minimum 2-years' experience in marketing & communications. The successful applicant will have a solid understanding of the field, especially digital channels. The position offers the opportunity to truly make your mark, and to work in a small dynamic team and an international working environment.
WHAT YOU WILL DO
The Marketing & Communications Officer takes complete charge of communications for Intergraf's main event, Intergraf Currency+Identity. This includes the development, implementation, tracking and optimisation of a marketing and communications plan to boost event awareness among all target audiences. In addition, the position includes supporting communications for Intergraf Certification activities.
Communications strategy
Develop strategy and road map for the Intergraf Currency+Identity brand, in liaison with Event Coordinator
Develop the event's visual identity and brand to ensure consistency in all communications, together with the Web & Digital Content Coordinator
Develop and implement the event's communications plan: establish goals; define key audiences; identify key messages; determine the timeline
Manage a large international target audience of governments, central banks, law enforcement, printers, suppliers, competitors, and media
Create a tactical outreach plan for each key target audience
Develop a new communication channel for industry-related news (in the spirit of Infosecura), liaising with external parties and members of Intergraf's Committee of Experts to source content opportunities
Liaise with the team members to identify content opportunities, and design and create the relevant visual content and communications materials
Communications material
Develop and implement a tone and house style to deliver a consistent and engaging message
Draft, edit and proofread content for print and digital communication outlets for Intergraf Currency+Identity and Intergraf Certification.
Create and send-out all the event's newsletters
Manage all social media presence, including promotion of the event and certification activities, as well as relevant industry and member-related news. Measure and report on the performance of our digital presence
Create visuals for print and digital communication outlets including but not limited to Intergraf Currency+Identity and Intergraf Certification brochures, PowerPoints, newsletters, mailings and social media campaigns
Develop scripts for video content, edit and optimise for social media
WHAT WE LOOK FOR
Experience in marketing & communications and event organisation
Excellent skills in copywriting and editing
Experience in the use of digital illustration, photo editing and layout software to design content
Strong communication skills and team-player spirit
Attention to detail and quality in services
Ability to work under pressure and to tight deadlines, juggling multiple tasks
Good stakeholder management and interpersonal skills
Competent use of Microsoft Office 365 suite
Experience with Mailchimp/email marketing
Up-to-date knowledge of latest trends and best practices in social media, online marketing and measurement
WHAT WE EXPECT
Native or bilingual proficiency in both spoken and written English, with the ability to tailor content to different audiences
Relevant university degree in marketing, digital communications, media, public relations, English or a related field; or comparable experience
Proven experience of delivering successful integrated marketing campaigns from concept to execution
WHAT WE OFFER
A permanent, full-time Brussels-based contract, with travel opportunities
A challenging role in a small team organising a leading event in the fascinating field of currency and identity document production
The chance to work with diverse target groups ranging from security printers and suppliers to central banks, governments and law enforcement
A work environment with the freedom to be creative
SOUNDS GREAT?
Apply now by sending a copy of your CV and a cover email explaining why you would be amazing in this role, and the earliest date you can start, to This email address is being protected from spambots. You need JavaScript enabled to view it..
Applications will be assessed on a rolling basis from 21 November 2022 onwards. We look forward to meeting you!
Deadline: 16 December 2022. Only shortlisted candidates will be contacted. Thank you for your understanding.
{K2Splitter}