Work With Us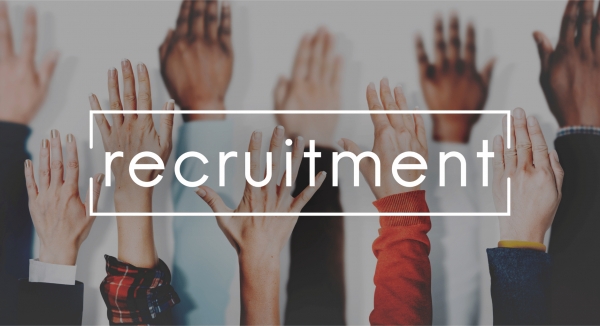 Work With Us
Communications & PR Assistant (European Affairs)
Job title: Communications & PR Assistant (European Affairs)
Reports to: Secretary General
Intergraf is the trade association representing the European printing industry, with 21 national printing federation members from 20 countries. The association's main task is to promote and protect the interests of the printing industry by working with the European Institutions and related organisations.
Intergraf is recruiting a Communications & PR Assistant to support our European affairs team for 6 months until January 2020. We offer an exciting role in a small, international team with plenty of opportunities to develop your skills at a Brussels-based membership association. This position is full-time, starting as soon as possible. The working language is English.
JOB PURPOSE
The primary purpose of this position is to assist the European affairs team in their communication with members, press and other stakeholders. The drafting, designing, production and distribution of all kinds of communications in order to ensure that all stakeholders are well-informed is an important part of this role.
ABOUT YOU
Skills and Qualifications
Experience of managing websites using a CMS (preferably Joomla and/or WordPress)
Experience using desktop publishing software (preferably InDesign)
Very strong written and verbal English skills, ability to explain sometimes complex technical issues in simple language
Organised and able to meet deadlines, with good administrative skills
Self-driven, proactive and able to work autonomously
Enthusiastic and flexible approach
Good interpersonal skills
Educated to degree level (for instance in Communications or European Affairs)
Experience and Knowledge
Experience in communications
A basic understanding of the EU
ABOUT THE POSITION
Communications
Collecting information for and writing/editing the Newsflash and News in Brief (Intergraf's newsletters)
Liaising with the European affairs team and external contributors for input into Intergraf's publications
Managing and maintaining Intergraf's website
Liaising with Intergraf members
Supervising the production of brochures, handouts and leaflets, and arranging for distribution
Ensuring up-to-date contacts are maintained
Updating Intergraf's LinkedIn company page
Drafting and sending communications materials for events (invitation emails; agendas; programmes)
Designing and/or supervising the production of communications materials for events (email footers; web banners; roll-up banners; event booklets)
Public Relations (PR)
Writing press releases and other communications pieces directed to internal and external target audiences for print and online media
Monitoring/analyses of media coverage and media relations
Ensuring up-to-date media contacts are maintained
General Support
Ensuring regular contacts with and support to member federations (phone; email; meetings)
Performing ad-hoc tasks such as correspondence, translation, proofreading, minute writing, mail merges for paper mailings and other administrative activities
As you will be working in an EU policy environment, there will also be opportunities to attend various meetings and/or events with other team members, as per your interest
APPLICATION PROCESS
To apply, please send a cover letter stating how you fit to the job profile, accompanied by your CV and salary expectations.
Send your application to Beatrice Klose by email to This email address is being protected from spambots. You need JavaScript enabled to view it., mentioning "Communications & PR Assistant" in the subject line. The deadline for applications is Friday 12 July 2019, although we encourage early applications because the selection process will take place on a rolling basis.
We regret that due to the large number of applications we expect to receive; only shortlisted candidates will be contacted.
{K2Splitter}