Social Dialogue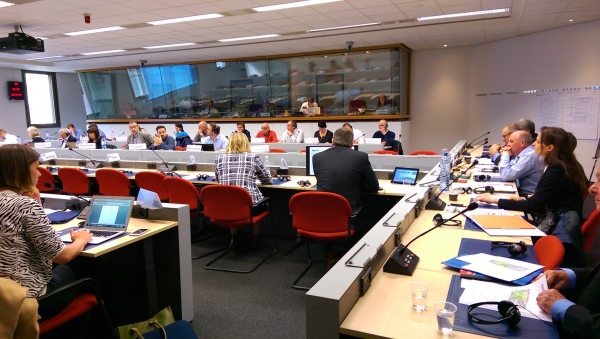 Intergraf is the social partner representing employers in the European graphical sector. The aim of social dialogue is to ensure a continued dialogue between employers and workers and to improve European governance through the involvement of the social partners in decision-making and the policy implementation process. For Intergraf, this means that we work closely with our counterpart trade union, UNI Europa Graphical & Packaging, and the European Commission on social issues which affect our industry.

Intergraf and UNI Europa Graphical, with the support of the European Commission, established a European sectoral social dialogue committee in 2013. Before this date, the social partners had regular meetings and exchanges of information and cooperated in the past in various ways. Since beginning social dialogue, we have intensified collaboration, working together on various projects and joint initiatives. Importantly, the European sectoral social dialogue of the graphical industry will tackle subjects of importance to the sector as a whole, but will not interfere with the autonomy of the national social partners in determining terms and conditions of employment in their national contexts.
Intergraf members and other stakeholders are invited to join two Working Groups and one Plenary of the graphic industry's European Social Dialogue Committee annually.
Upcoming meetings (2020):
Working Group, 30 September, Brussels
Plenary, 6 November 2020, Brussels
Publications:
Projects:
Work Programme 2019-2021
You can download the full 2019-21 Work Programme of our Social Dialogue Committee here. it includes sections on:
The technological, social and economic situation and trends of the sector at EU level
Digitisation
Demographics
Skills and Follow-up of the 2013/14 joint EU project "Future skills in the graphical industry"
New business models and follow-up of the 2010 joint EU project on "Best practices in socially responsible restructuring of printing companies"
State aid and unfair competition
Image and Environment
Contact: Alison Grace
{K2Splitter}