Associate Members
As well as full membership, Intergraf also offers associate membership opportunities. This membership type is not restricted to national printing associations; companies can become an Associate Member too. To find out more download our Associate Membership Brochure.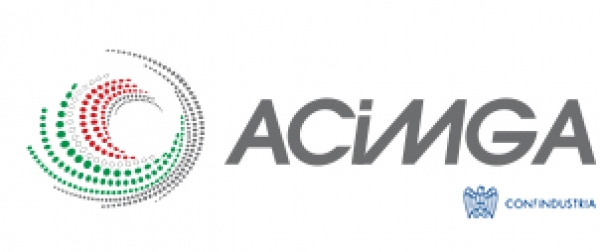 ACIMGA
ACIMGA is the Italian Manufacturers Association of Machinery for the Graphic, Converting and Paper Industry. They have been an Associate Member of Intergraf since 2020.

Agfa
Agfa develops, produces and distributes an extensive range of imaging systems and workflow solutions for the printing industry, the healthcare sector, as well as for specific hi-tech industries such as printed electronics and renewable energy solutions. Commercial, newspaper and packaging printers around the globe rely on Agfa for the most extensive range of integrated solutions, from computer-to-plate systems with digital offset plates over color management and workflow optimization software to pressroom chemicals.

Canon
Canon's corporate philosophy of Kyosei – 'living and working together for the common good' – not only shapes how we conduct business and treat our people and our partners, but also encompasses our approach to customers, putting their needs at the heart of everything we do.
With a heritage in imaging solutions going back to 1937, we offer customers the industry's broadest portfolio of digital printing solutions and services. As the only company in the world to rank in the top 5 for the past 36 years for the number of US patents granted, we continue to invest heavily in R&D. We provide our customers with the most advanced print technologies, helping them to grow and achieve sustainable success.

FNMT (La Fábrica Nacional de Moneda y Timbre / The National Currency and Stamp Factory)
The Fábrica Nacional de Moneda y Timbre was created in 1893 from the merging of two age-old organisations, namely the Casa de la Moneda (The Mint) and the Fábrica del Sello (The Stamp Factory). These two entities, even though they were self-determining and under different managements, had been sharing a building in the Plaza de Colón since 1861. From that time forward, with security as the common thread, their scope of activity has not stopped expanding. The FNMT-RCM is a public company created with a mission of a distinctly public service nature. Nevertheless, it is open to collaboration with private enterprise in those areas that require a security component and a strict control over production.

Heidelberg
Heidelberg has been an innovative partner to the printing industry for over 170 years and known for quality and high-tech-solutions. Our core business is oriented towards packaging, commercial and label printing. While focusing on new digital business models, systematic end-to-end digitization, automated solutions for machines, software, consumables and services, we aim at creating higher customer profits. We are addressing a global market with an annual print production volume of € 400 bn. With 10,200 employees at 250 production sites in 170 countries, a sales volume of € 1.9 bn. in FY 2021 and a market share of more than 40% for sheetfed offset presses, we are the clear market and technology leader.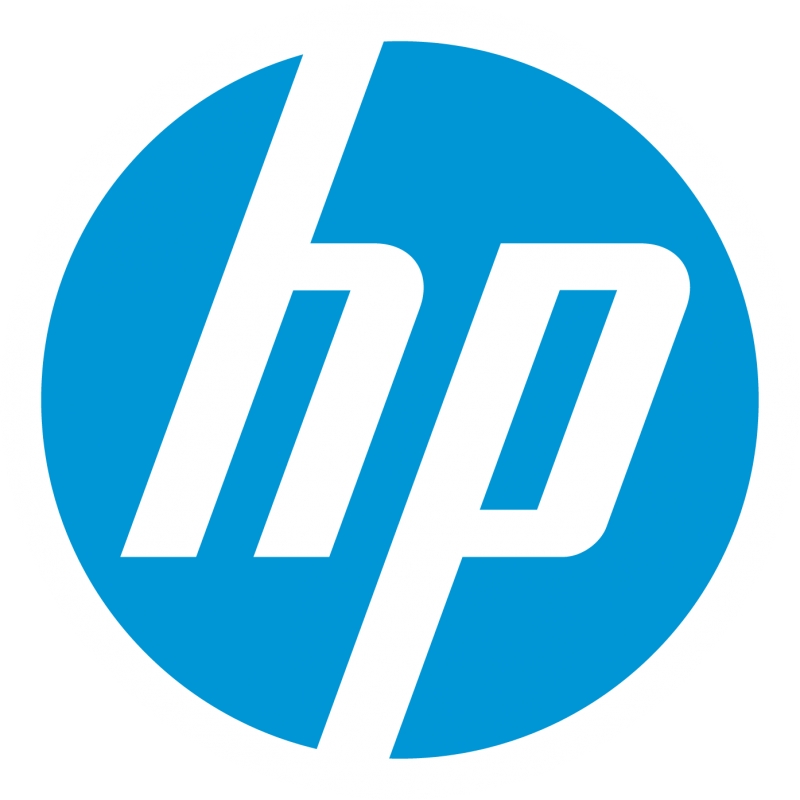 HP
The future is digital. HP Indigo has fueled digital printing growth over the last 25 years, partnering for success with those who dare to go beyond. We believe in a world where extraordinary should be a given. A world where making something special and distinct is not costly and rare, but instead is the goal of every single job. A world where our customers can turn unique and inspiring ideas into profit, making every printing moment and every printed matter more valuable.

Koenig & Bauer
At Koenig & Bauer Banknote Solutions, we believe in the freedom and independence cash brings to everybody, anytime, everywhere. To keep cash universally accessible, we act as the key partner that drives innovative banknote production technologies and services. Our complete high security printing solutions support the longevity of the most secure, robust and sustainable means of payment around the world.

KURZ
The  KURZ  Group is a global leader in thin film technology. KURZ develops and manufactures decorative and functional layers applied to carrier foil for a wide range of industries, from the packaging and printing industry through to the automotive, electronics, card and textile sectors. KURZ offers a comprehensive portfolio of products for surface finishing, decoration, labeling, and counterfeit protection, rounded off  by an extensive range of stamping machines and stamping tools. The company is also continuously investing in new technologies and developing innovative solutions for integrating functionality into surfaces.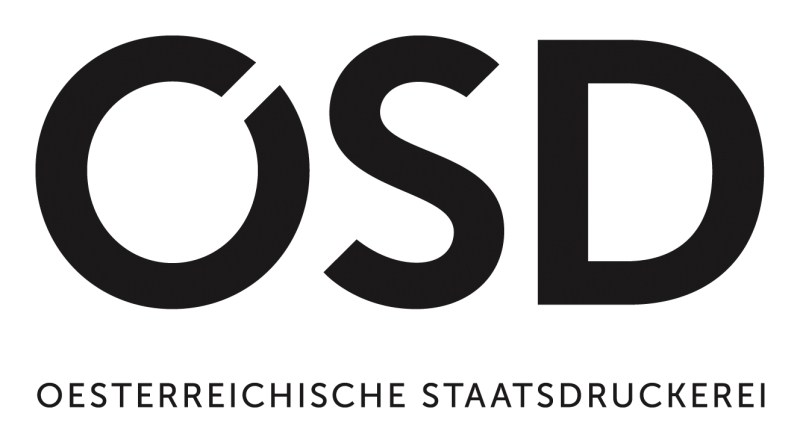 Österreichische Staatsdruckerei GmbH
As Austrian State Printing House (OSD), we combine more than 200 years of experience in the production of identity documents with innovative digital ID solutions. As a full-service provider for ID services, we develop, produce and administer identity management systems – including data and IT security, biometrics, and the personalisation of ID documents including logistics. With products and solutions ranging from passports to ID cards, drivers licences, and visa documents, we ensure that identity is secure for states, institutions, companies, and people. We were the first security printing house to be audited by Intergraf and certified ISO 14298 "Government Level". In 2017, we expanded our portfolio with solutions for secure digital identities through our innovative in-house subsidiary youniqx Identity AG.

PWPW (Polska Wytwórnia Papierów Wartościowych S.A. / Polish Security Printing Works)
The PWPW (Polish Security Printing Works) is a commercial company owned by State Treasury and is one of the world's leading producers of identity documents and banknotes. PWPW also provides plastics cards and security paper. PWPW is a supplier of modern IT solutions for secure transactions and data transmission and IT systems that assist the process of personalising and issuing identity documents. PWPW provides solutions for institutions from several countries in Europe, Asia, Africa and South America.

Quad Europe
Quad Europe is one of the largest and most innovative printing house in Europe and a dependable partner in print solutions. But we are not only that. Over the years, we have evolved, and now print is only one step in the whole marketing process that we can help you with. By adding in-store solutions to our offering, we've established our strong position as a manufacturer. Expanding our offer with creative and design services made us a reliable marketing partner. With a wide portfolio of marketing services, we can now help our clients in the whole marketing process. Effectively and efficiently. With a strong European presence, we can offer our full-service marketing support all across Europe, working in many languages in many markets.

The Industry Association for the Currency Industry (ICA)
ICA aims to provide a powerful and cohesive voice to keep currency a preferred payment choice. Their mission is to:
Support and promote currencies worldwide

Provide a framework to foster innovation

Encourage the highest ethical standards