INTERGRAF AND FTA EUROPE GUIDANCE DOCUMENT ON FOOD CONTACT MATERIALS LEGISLATION NOW AVAILABLE
26 May 2021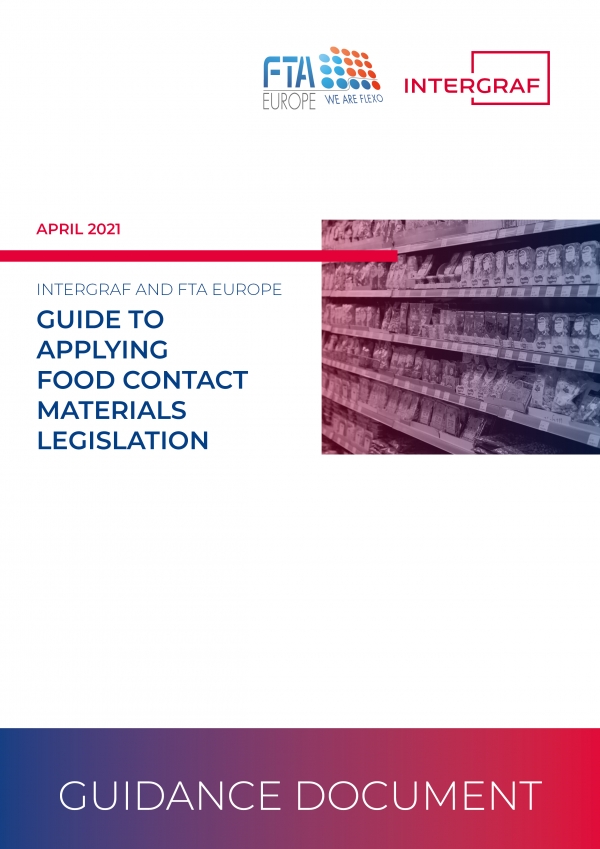 The latest in our series of guidance documents has been published: Intergraf and FTA Europe Guide to Applying Food Contact Materials Legislation. This guide is aimed at printing and converting companies making printed food contact materials and is publicly available on our website.
To create our latest guidance document Intergraf partnered with FTA Europe, the association representing the European flexographic printing industry – a key technology for printed packaging. Together, we have prepared a guide to the applicable legislation and the basic legal requirements for food packaging printers. The aim is to help printers demonstrate that they are legally compliant. The guide should be viewed as the basic best practice advice which all printers should follow.
Regardless of size, all producers throughout the food contact material supply chain must fulfil their obligations under EU and national rules. With this in mind, the guide provides an ordered check list, so that printers can be sure that all steps have been followed, and the risk of contamination has been minimised.
The complexity of proving compliance is in part due to the lack of harmonised legislation at EU level for all substrates. The European Commission is currently reviewing all legislation applicable to food contact materials and will present new legislation on printed food contact materials in 2022. This guide serves the purpose of bringing together all legal requirements in the absence of a clear legal framework.
Packaging is a highly innovative and growing market in Europe. Legislative updates will need to respond to this, particularly to ensure that small printers and converters can easily demonstrate compliance with food safety rules.
This guide is publicly available on the Intergraf website: www.intergraf.eu/communications/publications/item/314-guide-to-applying-food-contact-materials-legislation-2021
{K2Splitter}