Intergraf calls on Members of the European Parliament to extend the scope of the proposed Regulation on deforestattion to printed products
14 March 2022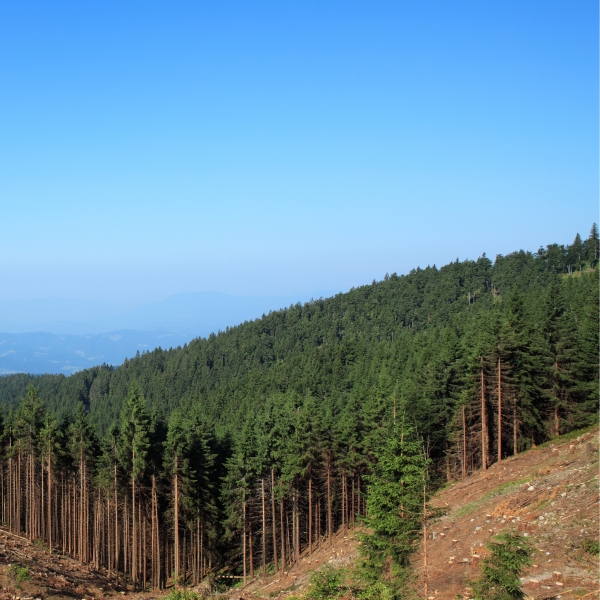 For many years, Intergraf has been advocating for the inclusion of printed products in the scope of the EU Timber Regulation. Unfortunately, the European Commission never initiated a review process of the scope.
Instead, the European Commission decided to address global deforestation in a new legislation: late 2021, it presented a proposal for a Regulation on commodities and products associated with deforestation and forest degradation. The draft legislation aims at restricting the access of products which involve global deforestation or forest degradation. The product coverage includes cattle, cocoa, coffee, palm oil, soya and wood. On the latter, the proposed scope is the same as the one of the EU Timber Regulation, i.e. it does not cover printed products.
As the scrutiny procedure is about to start in the European Parliament, Intergraf is calling on Members of the European Parliament to extend the scope to printed products.
Printed products are one of the few wood-based products not being covered by the future European legislation on deforestation.
Every year, millions euros worth of printed products are imported into the European market from a possibly unsafe origin. This does not only constitute an environmental loophole, but it also creates a distortion of competition between European printers and international competitors. Moreover, illegal logging and deforestation blemish the reputation of our value chain and the image of printed products.
With the current critical situation where European printers lack the raw material they need to produce for the European market, it is unacceptable that international competitors can continue importing printed products circumventing key environmental rules.
Intergraf, therefore, calls on the European legislator to restore fair competition on the European market, close the environmental loophole and secure the reputation of and confidence in printed products in Europe by extending the scope of the proposed Regulation on deforestation to printed products.
See position paper: HERE.
Quote:
"European consumers should be able to trust that the books or children colouring books that they buy on the European market do not contribute to global deforestation. This can only be achieved by including printed products in the scope of the Regulation."
Beatrice Klose, Intergraf Secretary General
– ENDS –
Download HERE a pdf of this press release.
{K2Splitter}