PRINTING INDUSTRY THREATENED BY SOARING ENERGY PRICES
4 October 2022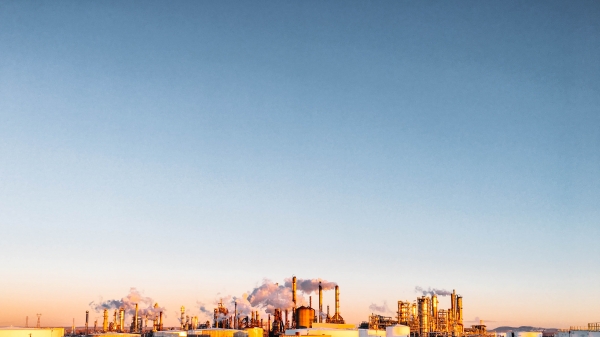 The graphical sector is part of Europe's critical infrastructure, with printers producing essential products that are required across the European economy. The energy crisis – on top of the effects of the pandemic and dramatically increasing paper prices – has left many printing companies in a critical situation. This will have severe repercussions on the supply of printed products for all markets. Legislators at national and EU level must provide our industry with more support. The continuous supply of essential products is at stake.
Printers serve every corner of the economy
The energy crisis threatens the supply of printed products for all economic markets – from schoolbooks, advertising, and labels for food and pharmaceutical products, to packaging of all kinds. Not to mention the many printed products that are vital to democracy and Europe's knowledge society, like books, newspapers, and magazines. The printing industry with its manifold products serves citizens and businesses across Europe every day.
Even in times of crisis, printed products are essential. Food and pharmaceutical products need to be delivered and properly packaged and labelled, students need to be educated with school and lifelong learning materials, citizens need to be informed with newspapers and books, businesses need advertising to grow, and consumers need to easily access promotions and offers with printed advertising (something that is particularly important for vulnerable groups at a time of economic crisis).
SMEs are bearing the brunt of the energy crisis
The printing industry belongs to the paper and board value chain. The paper and board industry, as an energy-intensive sector, was one of the first to be impacted by climbing energy prices. This led to soaring paper and board prices, as well as critical shortages. The printing industry is now experiencing the double penalty of skyrocketing raw material costs combined with rising energy costs. Because of their SME-based structure, this is a situation that many printing companies will not be able to sustain for much longer.
Existing support schemes tend to be directed towards large energy-intensive sectors, but it is vital that legislators – both at European and national level – also provide support to sectors like ours that are part of Europe's critical infrastructures. The printing industry is almost entirely SMEs (95%), an energy-using manufacturing sector, dependent on energy-intensive raw materials, and plays a vital role in supplying value chains that provide essential services and products to society.
We call on policymakers across Europe to provide the graphical sector with more targeted support.
- ENDS -
Notes to editor
The European graphical sector is made up of some 112,000 printing companies (95% SMEs), which employ 640,000 people, and generate a combined turnover of €82 billion (EU27 + UK, Switzerland, and Norway).
Intergraf is the European printing industry association, representing employers in the graphical sector. We are a Brussels-based umbrella federation with 21 members from 20 countries and 11 Associate Members from across Europe. Our primary goal is to represent and advocate for Europe's printing industry, working with European Union to support the sector's competitiveness through advocacy, information-sharing, networking, social dialogue, and European projects.
Contact Alison Grace, Communications & Policy Officer at Intergraf, for more information: This email address is being protected from spambots. You need JavaScript enabled to view it..
{K2Splitter}