Annual Activity Report 2023
26 May 2023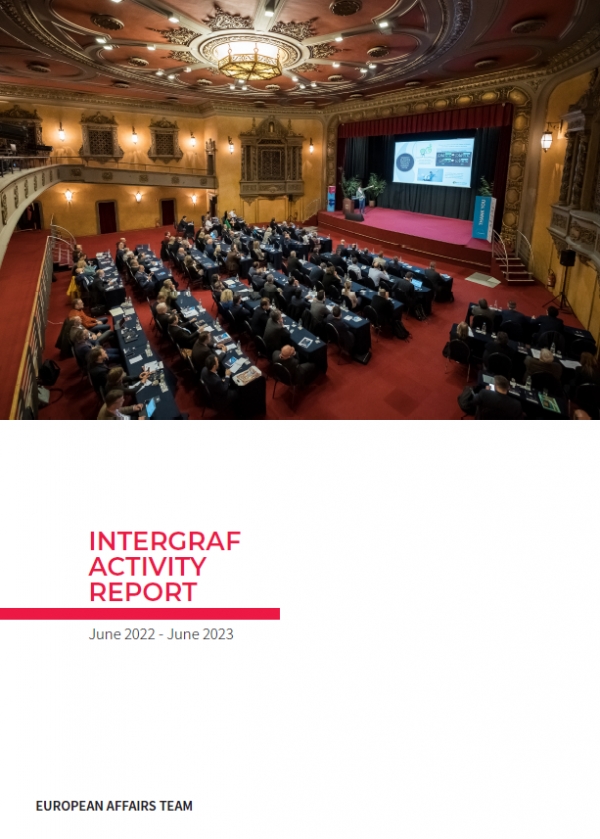 Annual Activity Report
The Intergraf Annual Activity Report for 2022-23 is available now! Published every May/June, our Activity Report provides an overview of Intergraf's work over the past year.
For information about the work and activities of Intergraf over the past year, look no further than our Activity Report. This publication carefully collects and presents an overview of our EU policy work (energy, carbon footprint, packaging, promoting print), as well as the latest information on print campaigns, communications, publications, events, and interaction with special interest groups. The report also shares information about Intergraf's Governance.
This edition also gives insights into key topics that have affected the European printing industry over the last year, our advocacy success and concerns for the years to come.
Download the Activity Report 2022-23 here.
{K2Splitter}