Printing Industry & Food Contact Materials
4 January 2021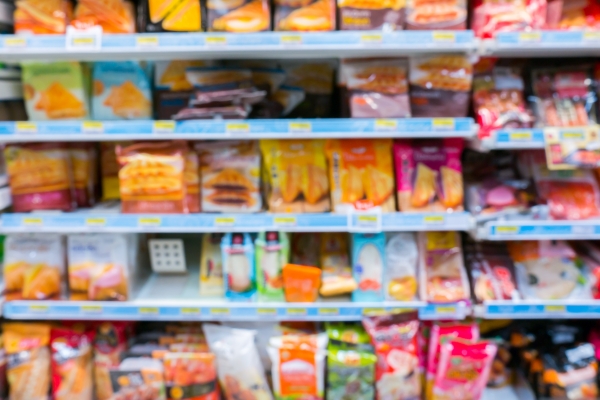 Position paper for the inception impact assessment: Revision of EU rules on food contact materials
Intergraf is the European federation for print and digital communication. We represent 21 national printing federations from 20 countries, and, in turn, our members represent a large portion of the printing industry in Europe. Intergraf shares its secretariat with FTA Europe, which represents the flexographic printing industry. Flexo is the single largest technology used for printed packaging, with an over 50% market share. Therefore, our interest in the revision of food contact materials rules and the inception impact assessment (IIA) concerns printed food packaging.
We welcome the review of this crucial area of legislation, particularly the European Commission's stated aims to address:
the complex web of legislation and requirements which SME printers have to deal with;
strengthening and developing Good Manufacturing Practices (GMPs);
costs and barriers to trade due to different FCM rules within the internal market;
exchange of information in the supply chain;
enforcement of FCM rules;
coherency between ongoing policy initiatives: Farm2Fork and the CSS; and
fair competition with imported FCMs from third countries.
We believe that Option 1 would be the best course of action. Expanding harmonisation to all types of materials would address the issues that have been identified in the most efficient way. Simplified, clear rules would help SME printers demonstrate compliance.
We call attention to the following:
Non-harmonised does not mean unsafe. Whilst the absence of EU harmonisation for all materials complicates demonstrating compliance, the safety of FCM is not compromised. We support harmonisation to create legal clarity; and simplified rules to make it easier for printers to demonstrate compliance. Currently, all food contact materials sold on the EU market are subject to the Framework Regulation, GMPs, Member State legislation, and industry guidelines – so are by no means unregulated.
Food safety is the aim. The Commission aims, as set out in the Farm2Fork strategy, are to improve food safety and health, support innovation and sustainable packaging, and encourage re-usable packaging for food. We understand the importance of sustainability, and our industry is certainly working on this already. We support the Commission's ambition to improve the sustainability of packaging. However, 'sustainability' in the context of food safety must be very clearly defined and scientifically justified. New rules should also acknowledge the role of packaging for preventing food waste. Chemical recycling could be promoted as a way to use recycled content in food packaging, however, issues like this are better dealt with under the ongoing revision of the Packaging & Packaging Waste Directive. This ensures clarity and easier enforcement of rules.
SME printers need simpler rules. Printers are usually the smallest players in the chain compared to their suppliers (materials, inks) and their customers (supermarkets, brands). Complex, lengthy procedures and documentation mean that many printers rely on consultants to help them understand their obligations. Intergraf has also dedicated resources to this. Burdens must be eased for SMEs, otherwise, only large companies will be able to operate in this market. Whilst a digitised system for compliance documentation (IIA, p.2) could be the solution, simply transferring the existing required level of documentation to a digital system would not solve the problem.
Safety is the whole supply chain's responsibility. Printers do and will continue to ensure that their products are safe - as do all industries up and down the supply chain. Shifting the focus to the safety of the final materials (IIA, p.4) must consider possible migration derived from the packing, transportation, and point of sale stages. The information provided by suppliers or customers about the product remains highly relevant – which printers must assume is accurate and reliable for their own testing.
The exchange of information in the supply chain is crucial. As a member of cross-industry groups, Intergraf is working with the printing industry's suppliers and customers to improve this. The 'Cross-sector group on FCM&A' and the 'Packaging Ink Joint Industry Taskforce' stand ready to provide advice in this area.
Packaging serves a purpose, and alternatives are not necessarily readily available. Packaging is designed to protect and provide information about the specific food product. Substituting a component requires testing for safety and functionality. This takes times, and, in the end, it may not perform as highly. Further, the end-product and actual use are always a strong consideration for packaging design, contrary to the Commission's statement that this is lacking (IIA, p.2).
The framework for plastics is not appropriate for other materials. The most effective way of creating dedicated rules for different substrates is by working closely with the experts. We fully support the aim of creating further substrate-specific rules, particularly for paper and board, and are at the Commission's disposal for input to this process.
Printers and FCM
The majority of consumer packaging sold in the EU is printed (flexible packaging over 75%; corrugated over 80%; and carton over 90%).
The printing industry (EU + UK) consists of over 110,000 companies and 600,000 employees.
Printers have a turnover of €160 billion from printed packaging as well as graphic print such as books, newspapers, and advertising.
95% of the industry are SMEs, employing fewer than 20 employees – often fewer than 10.
Printers use many different materials (plastic, paper & board, metals etc.), either printing directly on the substrate, or on a label.
We remain at your disposal for further information and look forward to working with the European Commission on this crucial area of legislation.
Download the position paper here
{K2Splitter}