COSME project on recruitment preparing to launch
8 January 2019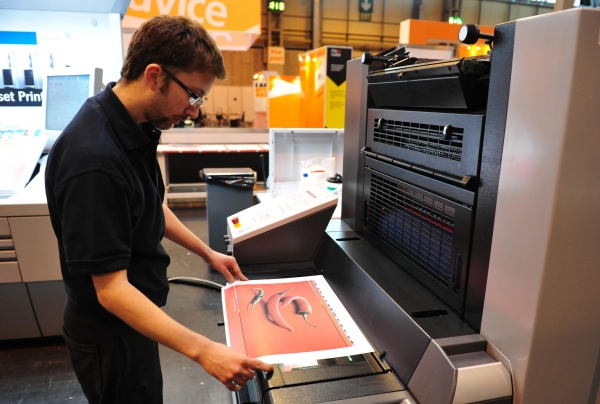 As reported at the end of last year, Intergraf has been awarded the opportunity to coordinate an EU-funded COSME project on a future skills and recruitment strategy for the printing industry.
"Intergraf has worked very hard to win this tender and looks forward to sharing the project's concrete outputs with the sector."
Beatrice Klose, Secretary General of Intergraf
Recruitment and the fulfilment of future skills needs are some of the most crucial challenges facing the graphical sector in the coming years. All over Europe the average age of the workforce is creeping upwards and younger people are less likely to take up jobs in the graphical industry, with many potential recruits harbouring misconceptions about the sector. Initiatives to promote the image and desirability of the graphical industry are needed to help address some of these challenges and to aid with recruitment. Intergraf is grateful to have been offered the opportunity to  help address some of these issues.
Under the COSME funding programme, the European Union aims to support the competitiveness of Small and Medium Sized Enterprises (SMEs). Our project, entitled SPPRING (Skills for the Paper and Printing Industries Next Generations), will address the skills and recruitment needs of the paper-based value chain (pulp & paper manufacturing and paper-based printing). Intergraf will coordinate this project, on which we will also work with the paper industry. The project will last for 18 months, beginning at the start of 2019. Our consortium has been awarded almost €800,000 to fulfil the project's objectives.
Consortium partners from Austria, Belgium, Germany, Italy, Slovenia and the Netherlands, alongside experts from various other countries, will work together on this project. A work plan will first be established, followed by two Work Packages identifying, mapping and analysing education and training frameworks, contents and pathways for current and future skills. Following this, future-relevant skills and education/training will be identified and a recruitment strategy and toolkit developed. Finally, conclusions and recommendations will be made. The kick-off meeting for SPPRING will take place in Brussels in January (date to be confirmed).
{K2Splitter}