Print improves education
3 July 2020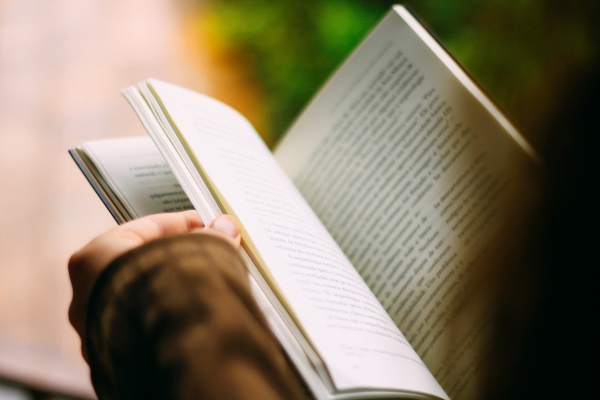 Study after study proves that reading printed materials, as opposed to reading from a screen, improves comprehension, critical thinking and the retention of information. With the acceleration of digitisation due to the COVID-19 crisis, spreading this message is more crucial than ever.
Digitisation has brought with it a plethora of new learning tools to supplement print, with COVID-19 proving their importance. However, considering the speed with which digitisation in education is taking place (particularly in the wake of COVID-19), society and policymakers need to reflect more on whether such tools are proven to offer a learning advantage.
WHAT THE SCIENCE SAYS
Digital skills are extremely important, and the need for them will only increase in the future. However, there remain many situations in which printed materials are proven to offer educational benefits over their digital alternatives. Nowhere is this more evident than with reading. A group of almost 200 scholars and scientists of reading, publishing and literacy from across Europe has proven this beyond doubt. The COST Action E-READ Initiative is an independent European research initiative focusing on the impact of digitisation on reading practices – particularly for young people in schools. The results of this wide-ranging research are unambiguous. They demonstrate a clear learning advantage for print "when reading for deeper comprehension and retention", regardless of whether someone is a 'digital native' or not.
According to the E-READ Initiative's Stavanger Declaration, "A meta-study of 54 studies with more than 170.000 participants demonstrates that comprehension of long-form informational text is stronger when reading on paper than on screens, particularly when the reader is under time pressure".
The education of young people is a public service which should be grounded in science. Sometimes such science can be overlooked because of prejudice against traditional media, which is too often misrepresented as anti-progress. As a result, this is a challenging topic for advocates, despite the science being so clear.
It is important for print and digital materials to co-exist in learning environments – particularly when it comes to reading. Now is the time for everyone with an interest in education - parents, schools, policymakers - to champion printed learning materials, before they disappear from schools, resulting in a detrimental effect on learning outcomes.
PROMOTING PRINT IN THE EU'S DIGITAL EDUCATION ACTION PLAN
An important action for advocates is to promote the results of such research to policymakers, schools and parents. Intergraf is doing this at European level. The European Commission is currently seeking feedback on their (updated) Digital Education Action Plan (Roadmap and Public Consultation). Intergraf has responded to the Roadmap Consultation to promote the E-READ research and highlight the importance of preserving printed materials in schools in situations where it has a proven learning advantage over digital.
{K2Splitter}