INTERGRAF ACTIVITY REPORT NOW AVAILABLE
11 May 2022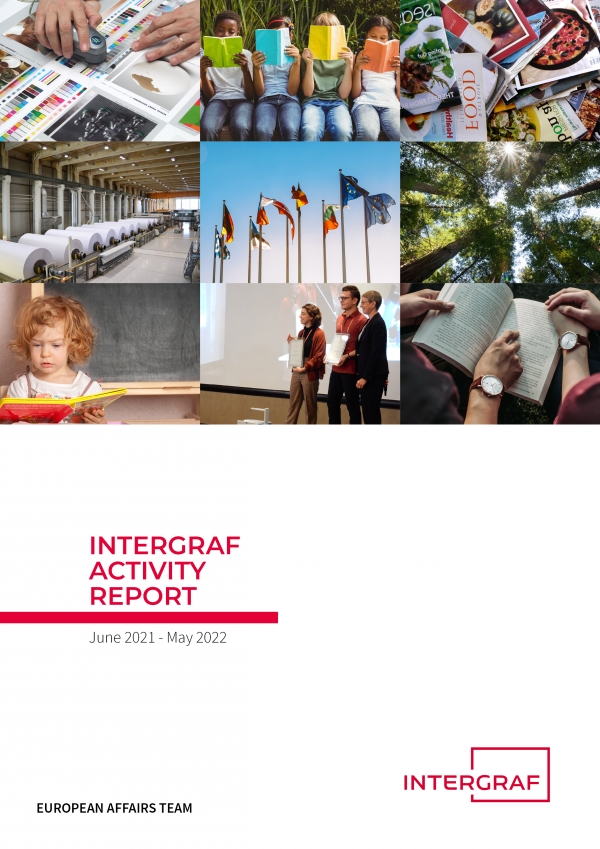 Intergraf works hard for the European graphic industry. From policy and events, to campaigns, communications and governance, find out how we support the sector in our annual Activity Report - available now!
For information about the work and activities of Intergraf over the past year, look no further than our Activity Report. This publication carefully collects and presents an overview of our EU policy work, as well as the campaigns we are involved in, the communications and publications we distribute, the industry events we organise, and the support we offer to special interest groups. The report also shares information about how the association's governance.
 This edition also gives insights into 6 key topics that have affected the European printing industry over the last year:

Disruption in paper supply

Continuous pressure on doordrops in Europe

The role of print towards the digital transition

Print's carbon footprint

Developments on food contact materials legislation


The next generation in the printing industry
Download your free copy! INTERGRAF ACTIVITY REPORT 2021-22
For more information, you can contact Alison Grace.
{K2Splitter}