INTERGRAF ACTIVITY REPORT NOW AVAILABLE
23 May 2019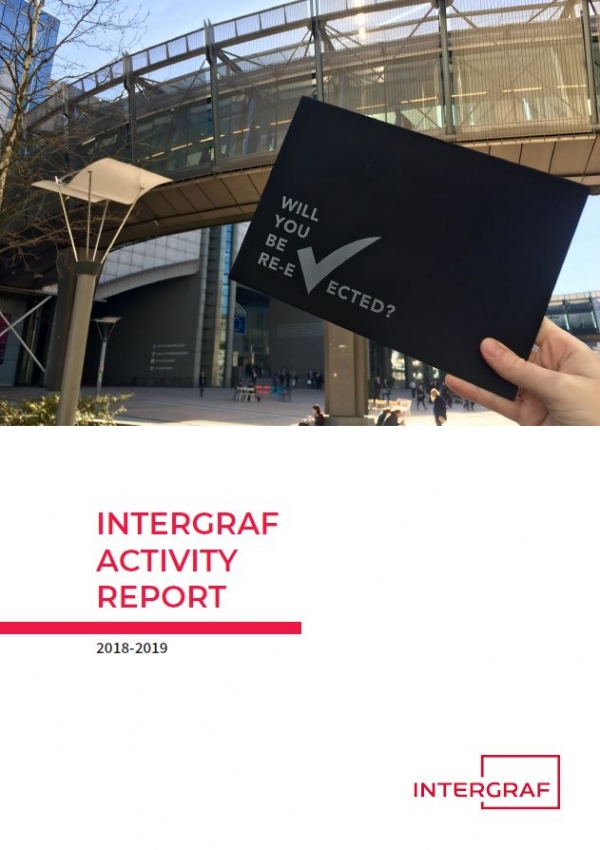 Intergraf works hard for the European graphic industry. From policy and events, to campaigns, communications and governance, find out how we support the sector in our annual Activity Report - available now!
For information about the work and activities of Intergraf over the past year, look no further than our Activity Report. This publication carefully collects and presents an overview of our EU policy work (competitiveness, environment, packaging and social affairs), as well as the campaigns we are involved in, the communications and publications we distribute, the industry events we organise, and the support we offer to special interest groups. The report also shares information about how the association is governed. This year's report is extra special because it is presented in our new brand.
Intergraf has had a very busy year, with activities carried out on preparations for the EU elections, rebranding and improvements to our communications, as well as ongoing work on EU policy, campaigns and Social Dialogue. Download your free copy of our Activity Report here to find out more about how we've supported the graphic industry this year.
{K2Splitter}