SAVE THE DATE: SHAPING THE FUTURE OF PRINT, 20 FEBRUARY 2020
2 October 2019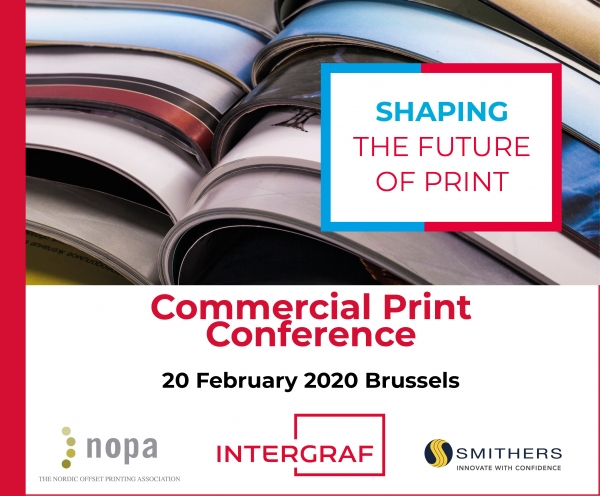 Intergraf, organises the fifth edition of "Shaping the Future of Print" on 20 February 2020 in Brussels, Belgium.
The 2020 "Shaping the Future of Print" is co-organised with Smithers Pira and NOPA (The Nordic Offset Printing Association). The main topic of the conference will be Commercial Print - which covers products such as brochures, leaflets, and catalogues.
The conference will touch upon several issues that concern the commercial printing sector, such as environment, on-line print, market trends, technologies and EU legislation which regulates the sector. A visit to the European Parliament following the event on Friday morning, is foreseen in the programme.
More information about the full agenda will follow in the coming months. To stay up to date please follow our website or LinkedIn.
{K2Splitter}