CONTRIBUTE TO LEADING MARKET RESEARCH
26 March 2021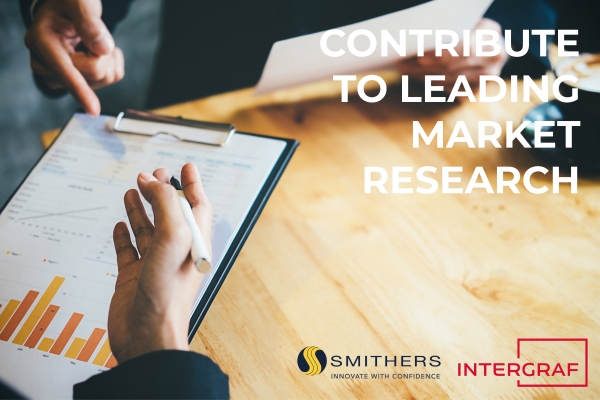 Smithers invites printing industry professionals and print buyers to take part in an online survey focusing on trends in the global printing industry during 2020, as well as prospects for the coming year. Share your experience!
As our preferred research partner, Smithers' market research informs many Intergraf reports. Industry knowledge and experience plays a key role in the development of this research, so your input is valuable.
COMPLETE THE SURVEY HERE
The aim of this survey is to provide a better understanding of the impact of COVID-19 on the industry, covering all key aspects of the print supply chain. Data generated will also help to inform Smithers' all-important Print Market Review contribution to the 2021 Intergraf Economic Report.
Smithers knows your time is valuable, so the survey takes 10 minutes, and is designed to be quick and easy to complete. To show their appreciation, all respondents will receive a summary of the results including proprietary analysis from Smithers. The survey closing date is 9 April, so share your experience now!
{K2Splitter}