WATCH THE WEBINAR ON APPLYING FOOD CONTACT MATERIALS LEGISLATION
17 December 2021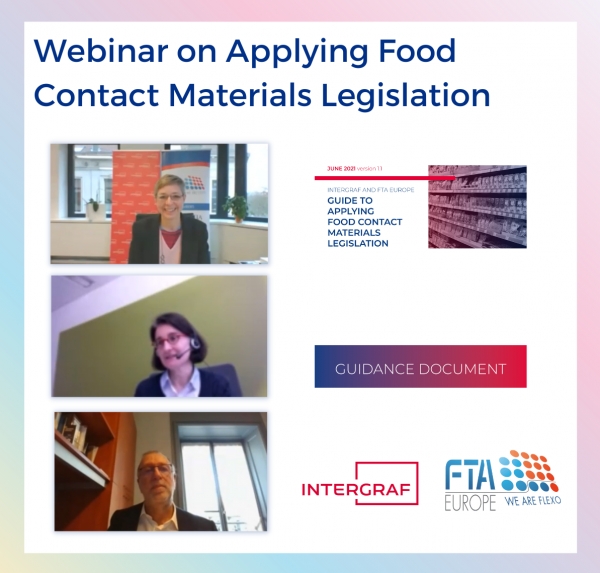 70 people joined Intergraf and FTA Europe's free webinar on food contact materials legislation to discover the latest EU regulations and hear more about our Joint Guide on Applying Food Contact Materials Legislation.
As the European Commission is expected to present new legislation in 2022, the topic of FCMs is now more relevant than ever. Amidst a non-harmonised legal scenery concerning Food Contact Materials, FTA Europe and Intergraf published their joint guide earlier this year with the aim to provide printers a clear presentation.
Intergraf presented the policy framework around FCMs and Italo Vailati, Vice Director of Assografici presented more in detail the contents of our guidance document and emphasised its importance for food packaging printers and the entire value chain.
{K2Splitter}