Hello April! Don't miss our Newsflash
1 April 2022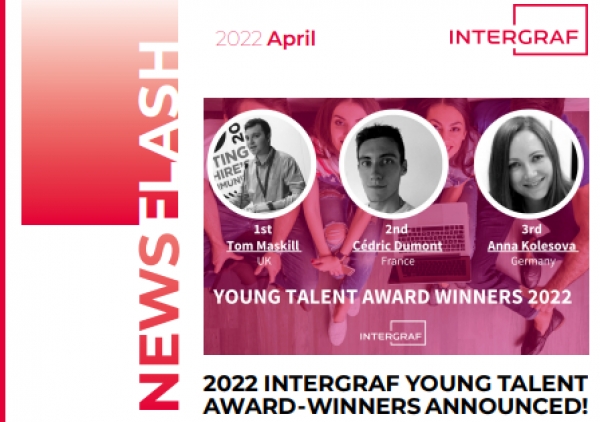 This month's Newsflash includes:
- 2022 Intergraf Young Talent Award - Winners announced! 
- Calculate, Reduce and Compensate Carbon Emissions in the Printing Industry
- Intergraf Statement on Shortage of Paper 
- Let's Celebrate World Book Day! 
- Intergraf expressed Solidarity with Ukrainian People
Would you like to know more? Sign up to receive our monthly Newsletter!
{K2Splitter}